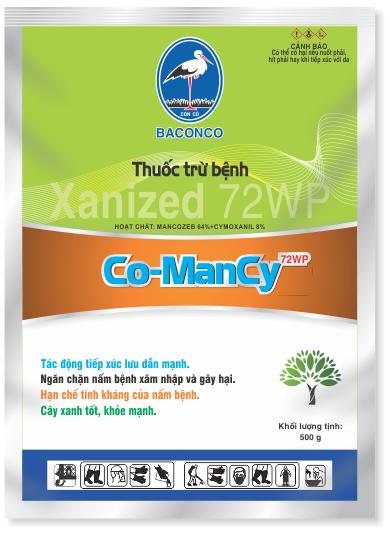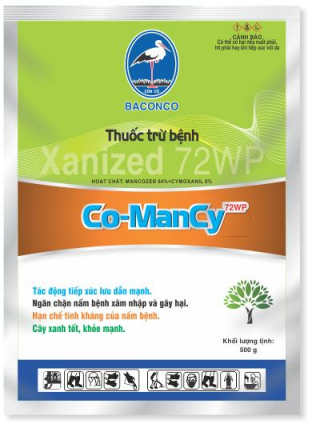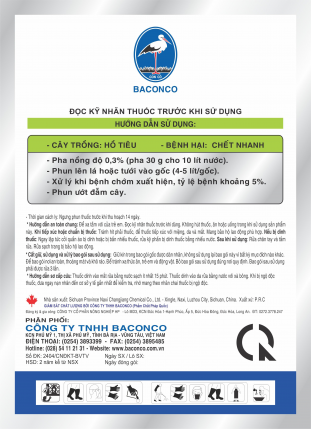 Co-ManCy
Strong conduit contact impact.
Prevent fungi from entering and causing harm.
Limit the resistance of fungal diseases.
Help green trees, healthy.
Net weight: 500g
Mancozeb 84%.

Gymoxanil: 8%.
• Object: Pepper
• Harmful diseases: quick death
+ Dosage: Dilute 0.3% concentration (30g for 10L of water).
+ Spray on leaves or water on the root (4-5 L/root).
+ Treat when the disease appears early, the disease rate is about 5%.
+ Spray wet plants.
• Isolation period: Stop spraying 14 days before harvest.
• Prevent fungal diseases from entering and damaging plants.
• Support plants to grow green and healthy.