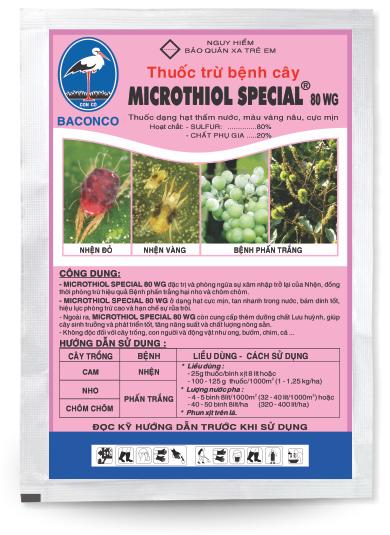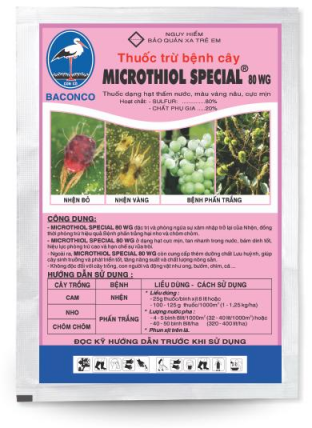 MICROTHIOL SPECIAL
Very good prevention of powdery mildew, mildew on fruit trees such as vines, mangoes, rambutans and on vegetables such as tomatoes, peppers, watermelons, roses, scab on trees. citrus...
Prevention of spiders such as: red spider, yellow spider, young spider and white spider on fruit trees, citrus, rice, roses and ornamental plants...
Provide additional nutrients sulfur (S) is an intermediate element that contributes to the photosynthetic process of plants.
Net weight: 250g, 1kg.
SULFUR :80%

Additives : 20%.
Mix 78g / 25 liter bottle (1-1.25 kg/ha).
It is a double-acting drug that can both treat powdery mildew and prevent plant-damaging arachnids.
Good adhesion.
Less prone to rotting.
Very safe for plants.